Let us help you with your copywriting and translation requirements.
At The First Exhibitor, we write professional Arabic and English content for your business, startup, campaign or event. Our expert copywriters, content writers and translators make sure your message is conveyed in the most effective and persuasive manner. 
We write for both B2B and B2C, keeping in view the target audience. We help you in creating the brand concept which brings finesse and strength to your overall brand image.
Tired of poor quality content and words? Give us a call and experience professional copywriting and translation services from the very first project.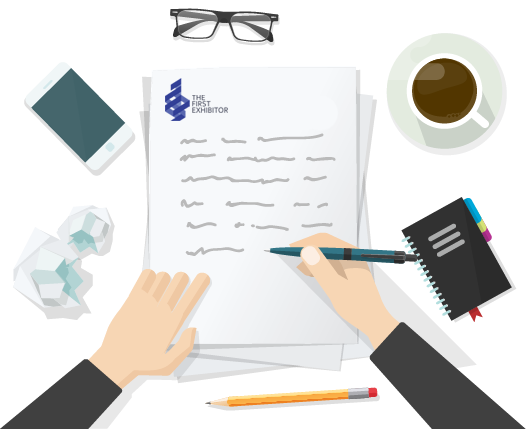 Copywriter's bio:
Laila Essa is a professional copywriter with 7 years of experience. She works on projects for corporates, SMEs and startups. Her strength lies in content conceptualization and creative copywriting. Her most notable projects include Netflix, Google Arabia, Uber, STC, Amazon Souq and Baskin Robbins.